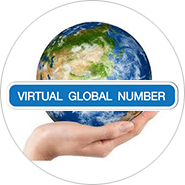 DEE
CALL
Virtual Global Network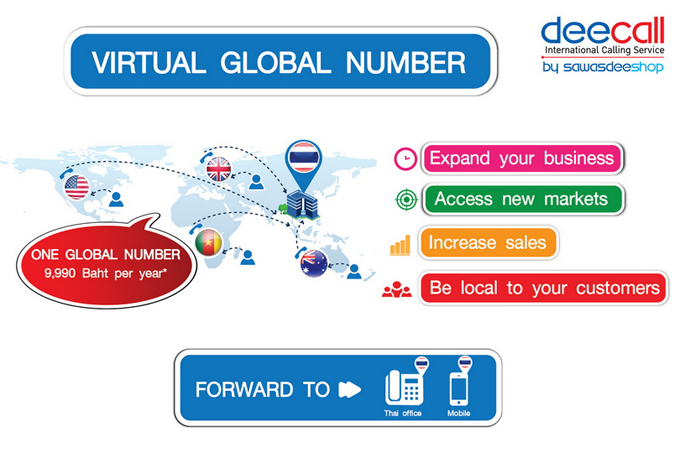 DEE

CALL

Virtual Global Number Service… Global DID number covering more than 50 countries!
---
Benefits & Features of
DEE

CALL

Virtual Global number for voice & fax
Dial with internal extension or local number to your office branch in over 50 countries from your Thailand office (suitable for organizations with global presence).
Use Thailand DID number as a virtual roaming number when you are traveling. Divert all calls from Thailand SIM to DeeCall virtual number before boarding flight.
Use DeeCall virtual number for all your virtual offices in Thailand and across the globe for both voice & fax.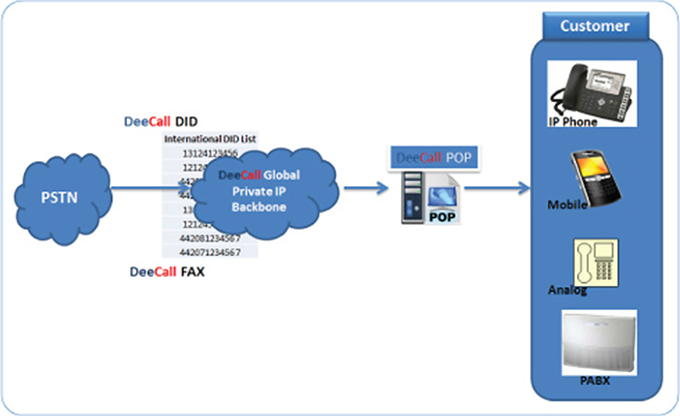 DEECALL Virtual Global DID Network Countries
| | | |
| --- | --- | --- |
| · Argentina | · Georgia | · Portugal |
| · Australia | · Germany | · Puerto Rico |
| · Austria | · Greece | · Romania |
| · Bahrain | · Hong Kong | · Singapore |
| · Belgium | · Hungary | · Slovakia |
| · Brazil | · Ireland | · Slovenia |
| · Bulgaria | · Israel | · South Africa |
| · Canada | · Italy | · Spain |
| · Chile | · Japan | · Sweden |
| · China | · Latvia | · Switzerland |
| · Croatia | · Luthuania | · Thailand |
| · Cyprus | · Luxembourg | · United Kingdom |
| · Czech Republic | · Malta | · United States |
| · Denmark | · Mexico | · Vietnam |
| · Dominican Republic | · Netherlands | |
| · El Salvador | · New Zealand | |
| · Estonia | · Norway | |
| · Finland | · Panama | |
| · France | · Peru | |