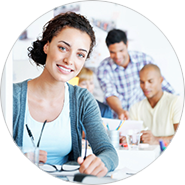 DEE
CALL
Smart Phone › PACKAGES

DeeCall packages are made to lower the cost of calling fixed lines and
mobile phone numbers. DeeCall offers 18 standard packages, and also give
customers the option of making their own package to suit their needs and
businesses.
Standard packages are valid for a duration of 12 months. After the free
minutes are used, normal DeeCall rates apply.

---


---

DEE

CALL

SMARTPHONE PLAN 999
PLAN
FREE MINUTES
COUNTRY
A
1100
B
1100

· China
· Hong Kong
· Singapore

C
500

· Bangladesh
· Brunei
· Cambodia
· Laos
· Malaysia
· Pakistan
· Vietnam

D
400

· Croatia
· Cyprus
· Russia

E
325

· Macau
· South Korea
· Taiwan

F
250
· Japan
G
200

· Australia
· Austria
· Czech Republic
· Denmark
· Finland
· France
· Germany
· Greece
· Hungary
· Italy
· Poland
· Portugal
· Spain
· Sweden
· Switzerland
· UK (excl. toll & NTS
Numbers)

H
200

· Albania
· Armenia
· Iran
· Iraq
· Kazakhstan
· Kuwait
· Kyrgyzstan
· Latvia
· Lithuania
· Romania
· Serbia
· Tajikistan
· Turkey
· Turkmenistan
· Ukraine
· Uzbekistan

I
200

· Indonesia
· Nepal
· Philippines
· Sri Lanka

J
150

· Ireland
· Luxembourg
· Netherland
· Norway
· Philippines
· Sri Lanka
DEE

CALL

SMARTPHONE PLAN 2,500
PLAN
FREE MINUTES
COUNTRY
K
999

· Bangladesh
· India
· Pakistan

L
999

· Bunei
· Cambodia
· Laos
· Malaysia
· Vietnam
DEE

CALL

SMARTPHONE PLAN 2,999
PLAN
FREE MINUTES
COUNTRY
M
999
N
750
O
600

· Australia
· Austria
· Czech Republic
· Denmark
· Finland
· France
· Germany
· Greece
· Hungary
· Italy
· Poland
· Portugal
· Spain
· Sweden
· Switzerland
· UK (excl. toll & NTS
numbers)

P
500

· Botswana
· Burundi
· Gabon
· Kenya
· Namibia
· Nigeria
· Rwanda
· South Africa
· Surinam
· Uganda
· Zambia
· Zimbabwe

Q
425

· Bahrain
· Egypt
· Jordan
· Lebanon
· Morocco
· Palestine
· Qatar
· Saudi Arabia
· UAE
· Yemen

R
300