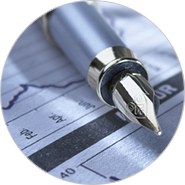 CORPORATE PROFILE
Message from Management
SawasdeeSHOP is today most recognized and established Tier 2 Telecom provider in Thailand. Offering end-to-end Telecom services and solutions, SawasdeeSHOP uses the most cutting edge technology and delivers them at cost effective prices to meet consumer demands and needs. We work constantly to maintain our top position and the quality of our services. Today, we have proved our quality by having achieved hese goals, and are alway evolving and adapting to changes to keep up with technology improvements and market conditions. Our success is driven by the committment of all mangement and staff to deliver new technologies and guarantees our customers with the highest level of satisfaction and quality. We are now ready to diversify, reach new market and offer Triple Play services using wireless technologies to encompass rural and under developed areas in Thailand, ASEAN and neighbouring regions.
Aswin Phlaphongphanich
Director and CEO

About Us
SawasdeeSHOP is a leading Thailand-bases licensed ITSP (Internet Telephony Services Provider) aspiring to develop simple communication solutions that answer all needs. We focus on providing affordable yet cutting-edge and feature-rich products and services including Broadband Telephone Service (DeeCall), Discounted international Calling services(DeeDial), and travel SIM (DeeRoaming) Since established 1999, we have accomplish numerous achievements beginning with 'SawasdeeTalk' – Calling cards and broadband phone services – from which we earn a distinguished reputation for delivering lower costs alternative services with good qualityand reliability. In 2003, SawasdeeSHOP was awarded type 1 Internet Service Provider and type 1 Calling Card Service Provider Licenses by the National Telecommunications Commission of thailand (NTC) Since then, we have begun to roll outin Thialand and re proud to be leader in VoIP service providing. Moreover in 2008, we were awarded type 2 International Internet Gateway Provider and type 3 Internet Provider with own network licenses from NTC thus strenghtening our quality and reflection our commitement in providing the best services to all of our clients. With our know-how, expertise, and over a decade of dedication to develope our services, SawasdeeSHOP has been trusted, both locally and internationally, by the number of loyal clients namely: TATA group, Indo Rama Chemical Group, Mitsubishi Group, U.N. Thailand, Geo-Informatics and Space Technology Developement Agency (GISTDA), Laos Telecommunications and Skype. And with our Thailand largest VoIP infrastructure inter-connected with over 35 global telecom carriers, which have direct routes to several major destinations, you can be rest assured of the best services provided by SawasdeeSHOP "A truely world-class ITSP leader"
Vision
SAWASDEESHOP is a leading and biggest VoIP telecommunication service provider of thailand striding to ever-lastingly be number one in inventing and developing telecommunication innovations.
Mission
Simplify Your Communication is Our Dedication
At SAWASDEESHOP, we are dedicated to provide our clients with the best quality technologies available at the most affordable rates. As a result, we always endeavor to create the most innovative solutions to ideally simplify your communications. With a great goal to provide the most excellent services that are easy to use, simple to set up and ideally suit all needs of clients, we have stably grown to be leading VoIP service provider who offers the unmatched technologies that are unlimitedly interconnected with all communication networks. Our team of specialists never stops developing better products and services. Hence, you can be rest assured that the most advanced know-how and technology will always be brought to you to continually create even more practical and reliable products and servides for your evolving needs.
Our Products
Broadband Telephone Services

---
Deecall maximizes you telecommunication capacity with our hi-speed internet telephony service. Deecall is eay to setup and easy to use. The box set comes with IP Phone or Phone Adaptor which can be use both at home and in office by simple plugging it into your PABX system,then you will be ready to make your call by just dialling; as the same normal phone. Deecall is a Ideal choice of communications with its high voice quality and cheap calling rates perfect for any needs of any organizations. jusr choose Deecall, there will be no nore expensive calling rates, and you could save more than 90% for both local and international calls. Our hi-tech services also offer you utmost transparency and superb flexibility. The online and real time billing systems provide full call details for easy track record monitoring regardless of thepackage you choose. Moreover, the ANIWhere services enables you to make and recieve your phone calls, free of charge, anywhere, and anytime from your mobile phone without having to standby at your desk.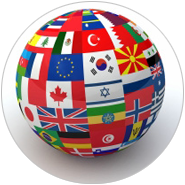 Discounted International Calling Services
---
DeeDial is a non-Pin and Never-Expired prepaid discounted international calling services with a special features that lets you conveniently use DeeDial from any phones, be it- a landline or a mobile. DeeDial offers a superior service through its hight voice quality, low-priced calling rates, and the network covering of more than 230 countries all over the world. And for best value of money, the "call Back Service" is provided without having to pay for any local calling charges. For your highest convenience, DeeDial is absolutely easy to use. Just register your phone number using a code on a DeeDial card; you will be ready connect with your overseas calling destination right away. Deedial can be purchased at family Marts; and the online top-up service is available at the Counter Service of 7-11 any service shops with "e-pay" signs, True Money cash card or the distributors countrywide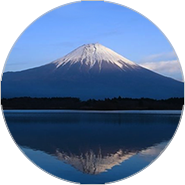 OEM Service
---
OEM (original equipment manufacturing) is a telephone card manufacturing service provided by
SAWASDEE
SHOP
with customers' trademarks and distribution channels. The benefit of OEM is that the product features can be customized, before manufadcturing, to perfectly suit customers' requirements which will efficiently facilitate cost and quality control. Apart from manufacturing, consultinh service on distribution channels and marketing activities is also provided without any extra cost. Most important, all the manufacturing processes-be it the quality of product or the packaging- will be closely controlled. Thus, the products manufactured will certainly meet customers highest satisfactions. OEM service by
SAWASDEE
SHOP
is trusted by many renowned leading international telephone card retailers—including Bolo Card, Bolo Gold, Nok Hello, Marhaba Card and Konnichiwa—ensuring the quality of OEM service by
SAWASDEE
SHOP
.
SAWASDEE
SHOP
is glad to provide guidance to customers interested in our OEM service. Please feel free to contact us at our customer service center tel. 02-696-9500.
SAWASDEE

SHOP

's Call Center
---
At
SAWASDEE
SHOP
, the customer always come first. Thus, our multi-lingual call center has been established and is available daily for 24 hours. Our call center not provides professional yet friendly services but also ready to serve our customers with the operators who are fluent in various languages including english, chinese, cambodia, Burmese, Hindi, and Korean. For more information about our services or to acquire assistance, simply call us at 02-696-9500 our multi-lingual call center is pleased to serve you 24 hours a day.